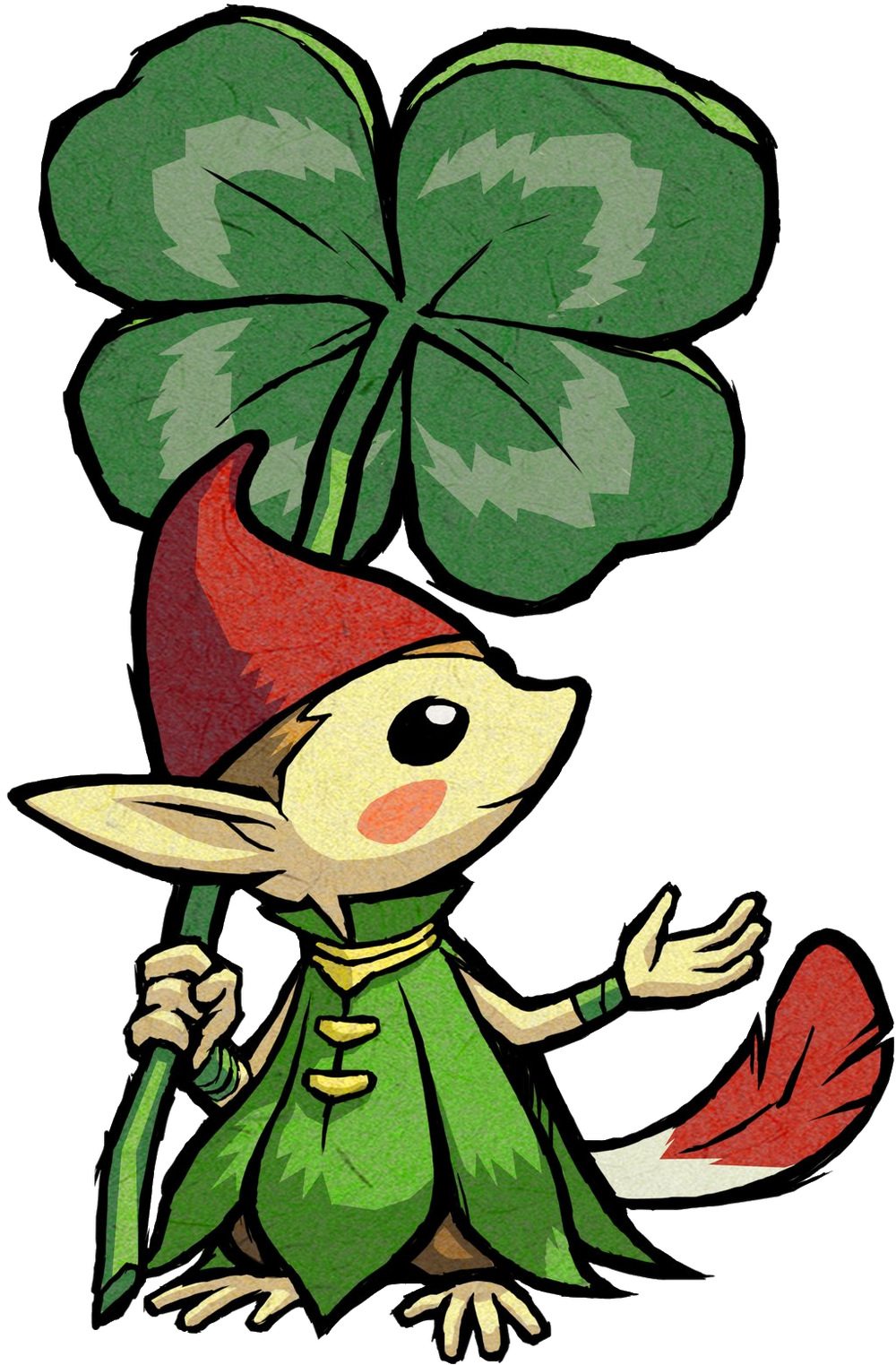 (c) Nintendo
Los Koro-pok-guru son una raza de personas pequeñas en el folclore de los Ainu, al norte del Japón. Se cree que su nombre se deriva de tres componentes  Koro (Ruibarbo de ciénaga), pok (debajo) y kuru (persona) por lo que se puede traducir como personas debajo de las hojas del ruibarbo.
Los Ainu creen que los koro-puk-guru viven en el área desde mucho antes que ellos se asienten ahí. Pequeños, agiles y hábiles para la pesca. Vivian en casitas cuyos techos estaban hechos con las hojas de los ruibarbos.  Hace mucho tiempo ambos pueblos se llevaban bien por lo que los ko-puk-guru enviaban presas de caza e intercambiaban bienes. Pero como no les gusta ser vistos, hacían los intercambios durante la noche. Hasta que un día un Ainu decidió que quería verlos por lo que los esperaba escondido cerca del lugar donde usualmente dejaban los regalos y en cuanto apareció el primero de ellos, o mejor dicho la primera, la tomó de la mano y la obligó a entrar en la casa. Ella se enojó tanto que esa fue la última vez que se supo de ellos.
Los picori que aparecen en The Legend of Zelda Minish cap estan basados en ellos.